Special:
Be a WILD fashionista!
Get a new WILD facemask and support WILD while you protect yourself. Whether you are at a union rally or doing your shopping, you will look your best with this great new fashion accessory! And it is union-made.

WILD facemask
The facemask is free with a donation of $25 or more to WILD. Offer good until supplies run out.
Read WILD's statement on the ongoing epidemic of racist violence on our News page.
---
UPCOMING EVENTS
WILD Events
SAVE THE DATE
WILD in the Winter
Saturday March 13, 10am - 1:30pm
online
Trilingual (English, Spanish Portugese)
Download flyer in 3 languages here
"You Can't Pour from an Empty Cup"
Keeping Ourselves and Others Healthy
Workshops (choose 1)
Workshop 1 in English and Spanish/ En inglés y español
Constructing Self-care
Description: You will learn techniques to stop absorbing stressors, manage challenging situations, build long-term self-care strategies for all areas of your life including self-assessments. This course gives you the opportunity to invest in yourself so that you can build a healthy environment for you and the others.
Construyendo auto-cuidado
Descripción: Aprenderás técnicas para dejar de absorber los factores de estrés, manejar situaciones desafiantes, construir estrategias de autocuidado a largo plazo para todas las áreas de tu vida, incluyendo auto-evaluaciones. Este curso te dará la oportunidad de invertir en ti mismo para que puedas construir un entorno saludable a tu alrededor para ti y los demás.
facilitator/facilitadora: Milagros Barreto MassCOSH
Workshop 2 in English and Portuguese/ Em inglês e português
Refilling our cups: How do we address our burnout individually and collectively?
In this workshop, we will dig into our experience of burnout, the effect of being pushed beyond the point of exhaustion because of stressful conditions at work and at home. We will examine the power of trauma-informed individual and collective action in order to heal ourselves and our communities.
Reabastecendo nossas xícaras: Como é que vamos resolver o nosso esgotamento individual e coletivamente?
Neste workshop, vamos nos aprofundar em nossa experiência de burnout, o efeito de ser empurrado além do ponto de exaustão por causa das condições estressantes no trabalho e em casa. Vamos examinar o poder da ação individual e coletiva informada sobre o trauma, a fim de curar a nós mesmos e às nossas comunidades
PLUS: Speeches, discussion, and an optional talent show/party
There is no charge for this event, but donations are gratefully accepted.
A suggested donation of $10 will help us offset costs of translation and interpretation.

A donation of $25 or more will get you a beautiful, union-made WILD facemask.
Download flyer in 3 languages here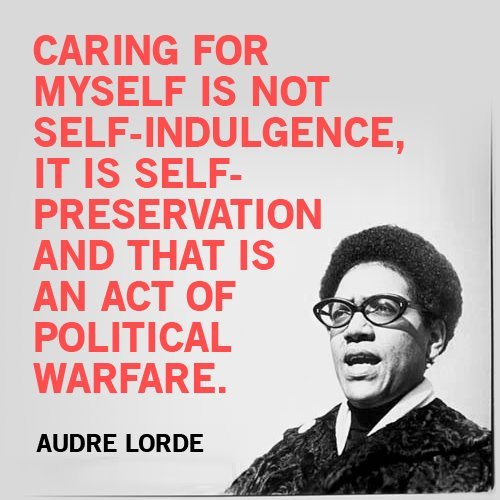 Audre Lord quoute
---
Other Events
(sponsored by partner organizations and allies)
DDC International Women's Day event
INTERNATIONAL WOMEN'S SOLIDARITY CONFERENCE CELEBRATING WOMEN'S HISTORY MONTH
CONFERENCIA INTERNACIONAL DE SOLIDARIDAD DE LA MUJER CELEBRANDO EL MES DE LA HISTORIA DE LA MUJER
THE IMPACT OF COVID-19 ON WOMEN'S LIVES How can we overcome those challenges?
EL IMPACTO DEL COVID-19 EN LA VIDA DE LAS MUJERES ¿Cómo podemos superar esos desafíos?
SAVE THE DATE SEPARE LA FECHA
MONDAY, MARCH 8, 2021 LUNES, 8 DE MARZO 2021
11:00 am – 2:00pm
VIRTUAL via ZOOM
Program and Registratation information coming soon!

¡Pronto habrá información sobre el programa y la inscripción!
For more information and sponsorship opportunities, contact
DOMINICAN DEVELOPMENT CENTER
617-524-4029
EMAIL: dominicandevelopmentcenter@gmail.com
WEBSITE: dominicandevelopmentcenter.org
Para más información y oportunidadesde patrocinio, comuníquese con:
DOMINICAN DEVELOPMENT CENTER
617-524-4029
CORREO ELECTRÓNICO: dominicandevelopmentcenter@gmail.com
VISITE NUESTRA PAGINA WEB: dominicandevelopmentcenter.org/
---
RECENT EVENTS
WILD held out first ever online Summer Institute on June 27. The theme was "Women taking charge during the pandemic: We will survive!" , and workshop topics focused on issues that women are facing because of the COVID epidemic. It was a great success. Read more about it on the Summer Institute 2020 page.
See U.S. Rep. Ayanna Pressley's opening keynote speech on our Facebook page
---
PAST EVENTS
The
Mass Cooalition of Domestic Workers (MCDW)
of which WILD is a member, hosted a Live Show, "Awakening the Power of Domestic Workers" on December 16.
WILD "Thank you" Meet and Greet: October 29, 5:30-8:30 at the WILD office. Women and a few men from the WILD community came together on the evening of October 29 and shared a delicious meal, and speeches. Several WILD participants gave moving testimony about the way the Summer Institute has impacted their lives.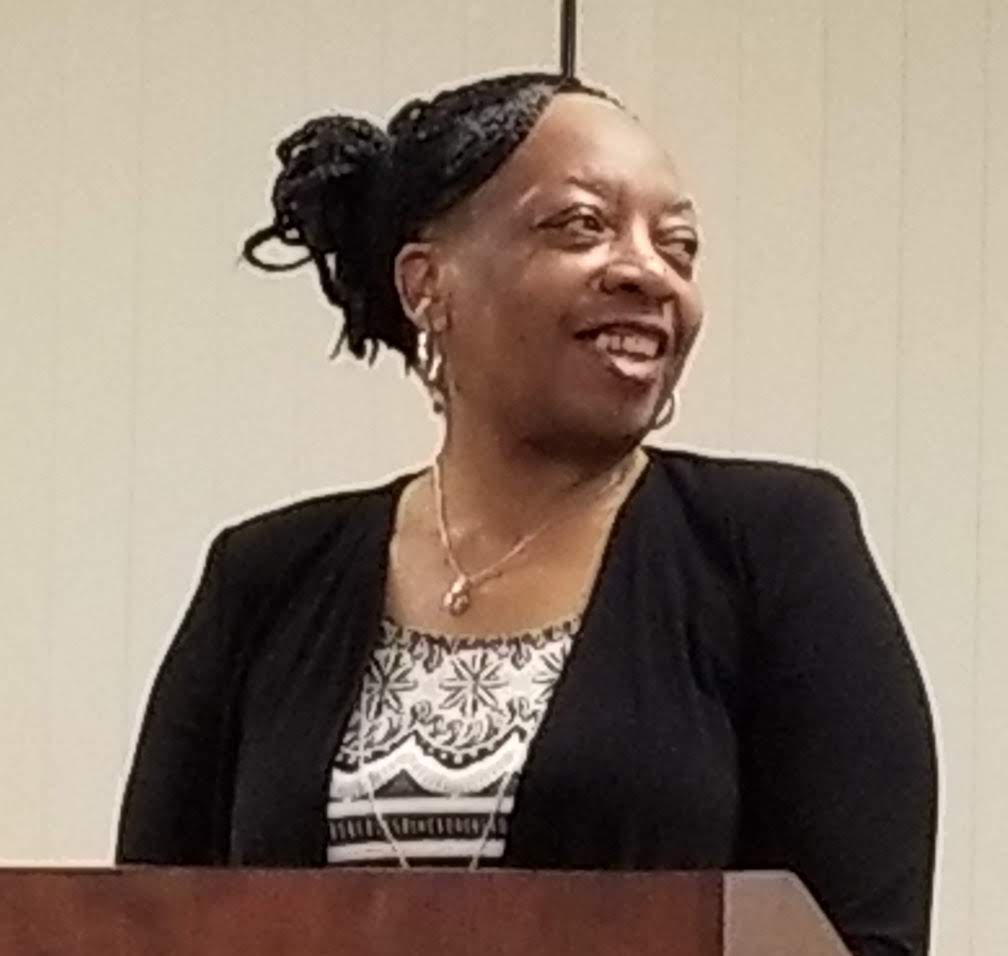 Maria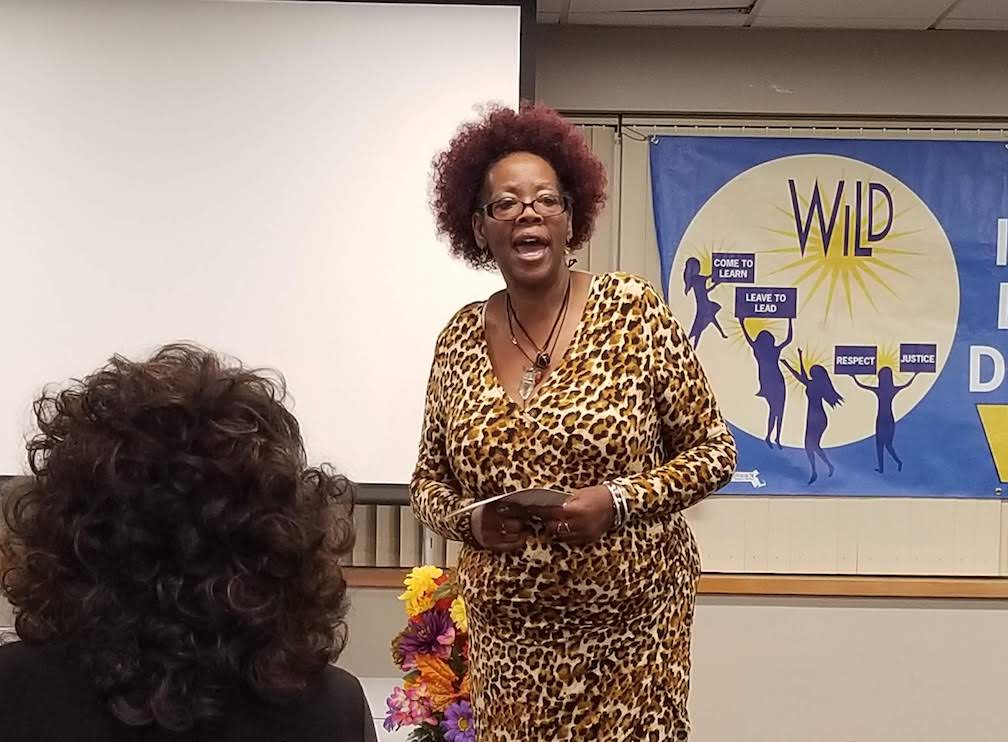 Terry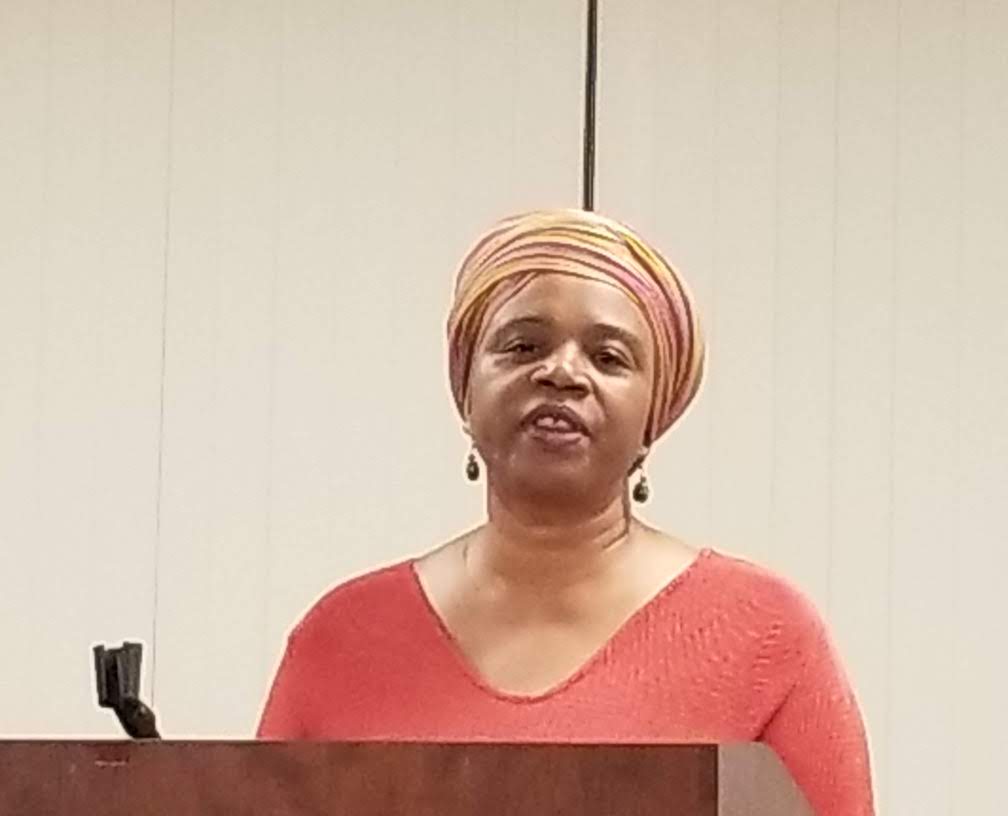 Milka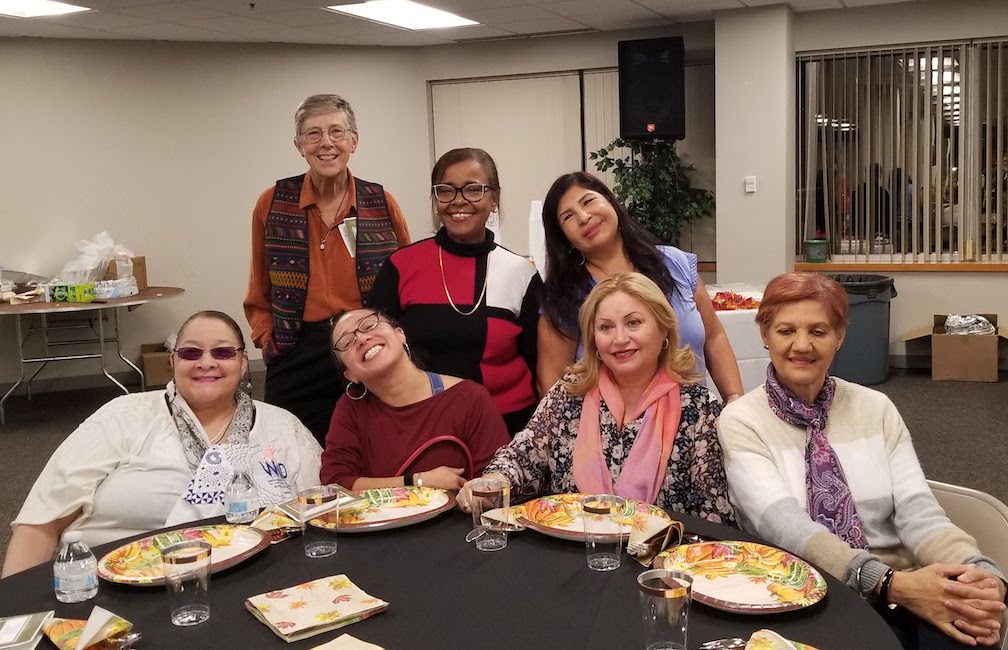 group
2019 WILD Summer Institute
held June 21, 22 and 23 at Worcester State University
Our 2019 Summer Institute was one of our most successful ever. Over 130 women attended, from close to 20 different unions and several non-profit organizations, workers centers, and community groups.
There were workshops in English, Spanish and Portuguese. Excellent trilingual interpretation was provided by Mass Translations.
See more on the Summer Institute 2019 page
Here are a few photos: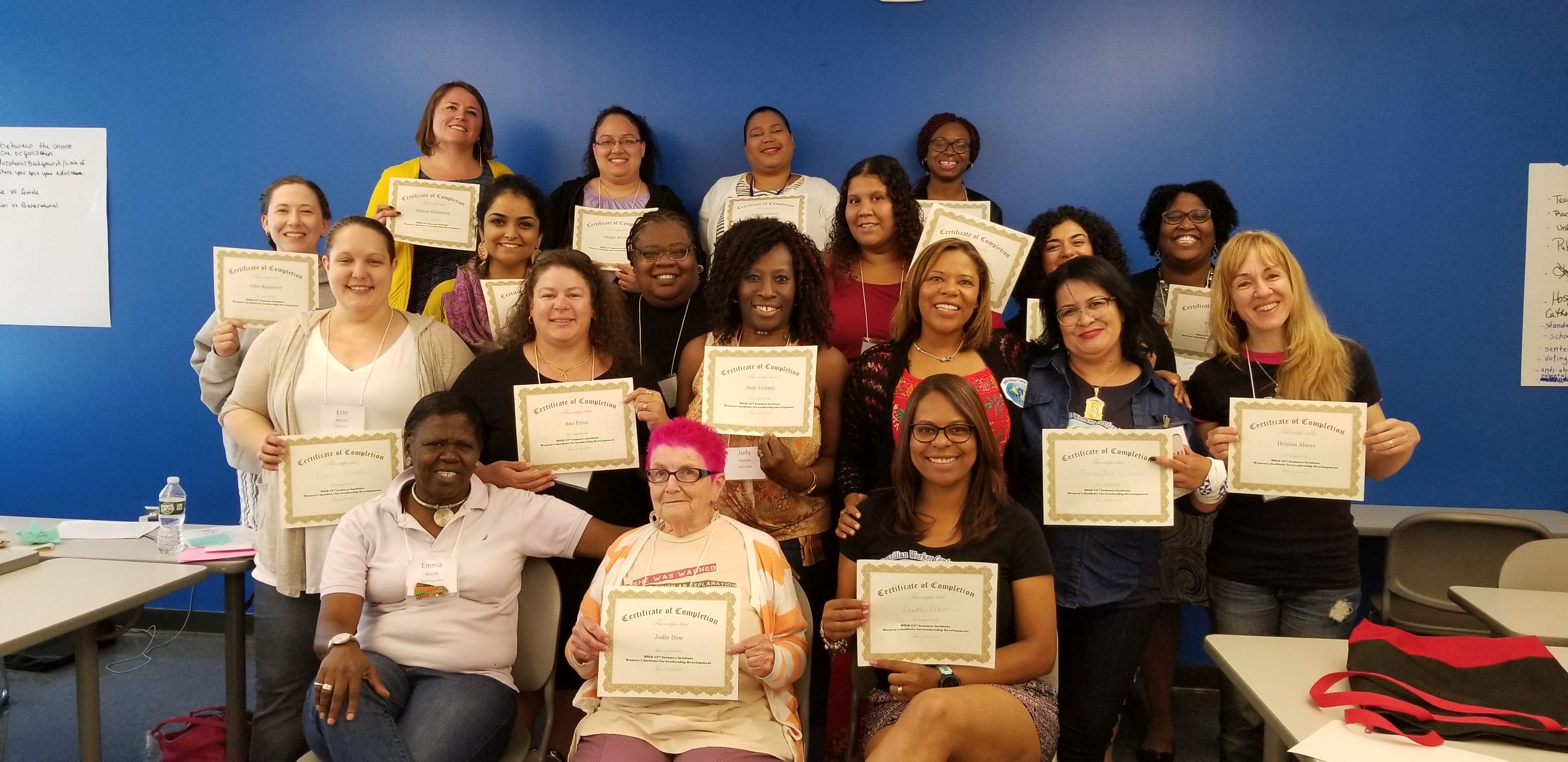 Leadership class
Leadership class taught by Erin and Prachi
Anneta and Fatmata's Leadership class
Leadership class taught by Anneta and Fatmata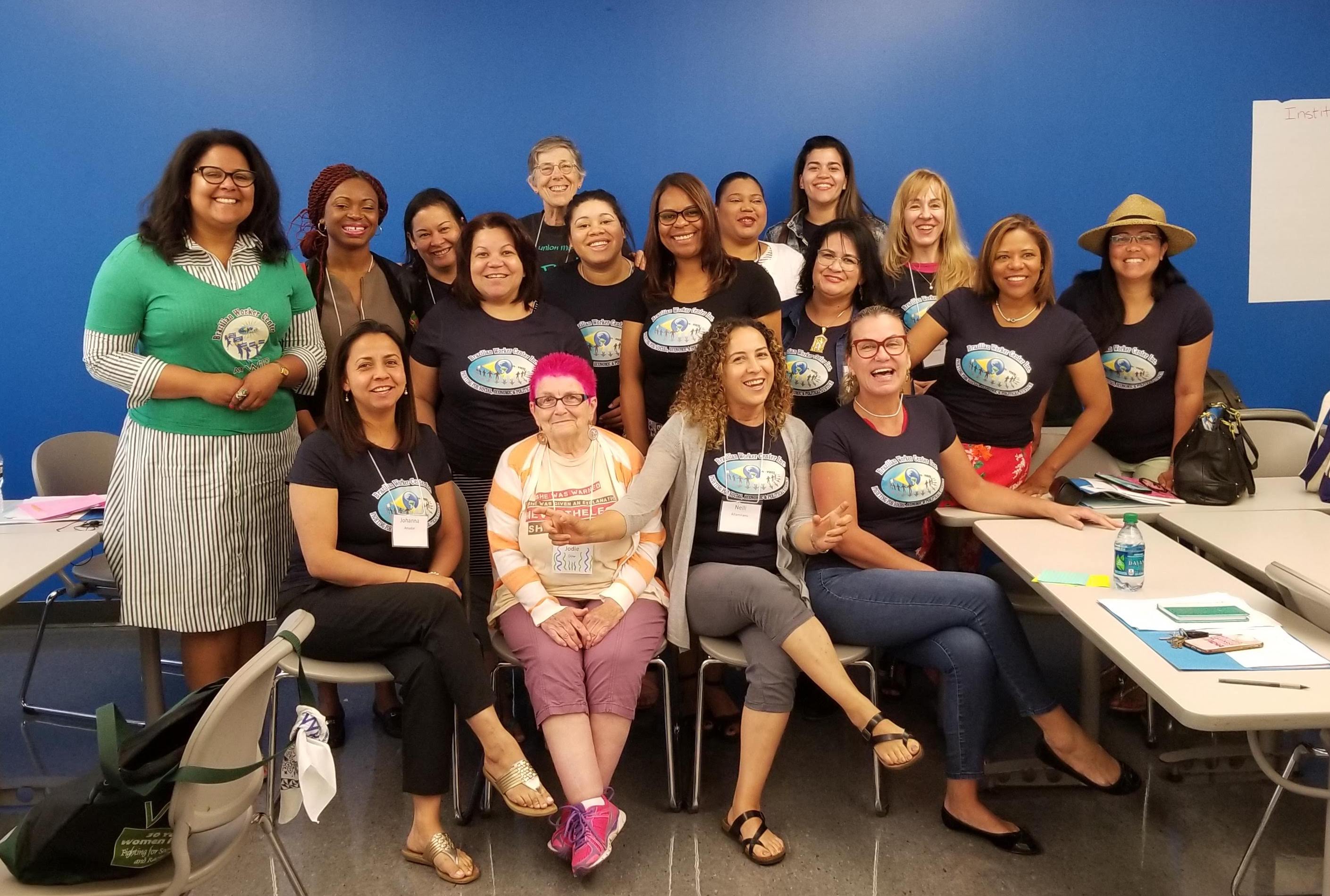 Trafficking class
Workshop on Human Trafficking taught by Nat and Tess
You can see more photos from the Institute on the Summer Institute 2019 page and on our Facebook page