UPCOMING EVENTS
WILD Events
WILD Goes Online for 2020 Summer Institute!

Due to the ongoing Covid-19 pandemic, WILD has had to cancel our face-toface Summer Institute that had been planned for June 26--28.
But, we refuse to be stopped!
Save the Date. We are going to hold a shortened Summer Institute online on Saturday, June 27.
The workshops will be on topics related to our rights and our safety during this pandemic. We will provide simultaneous translation into Spanish and Portuguese. And, best of all, it will be FREE.

Keep watching this page for updates.
Volunteer Meetings: Would you like to volunteer for one of WILD's Committees? To help plan next year's Summer Institute? To help with fundraising? There are many opportunities to get involved with WILD. Please contact the office at 617-328-1696 or by email at info@wildlabor.org to find out about the next Volunteers Meeting.
Other Events
(
RECENT EVENTS
The
Mass Cooalition of Domestic Workers (MCDW)
of which WILD is a member, hosted a Live Show, "Awakening the Power of Domestic Workers" on December 16.
WILD "Thank you" Meet and Greet: October 29, 5:30-8:30 at the WILD office. Women and a few men from the WILD community came together on the evening of October 29 and shared a delicious meal, and speeches. Several WILD participants gave moving testimony about the way the Summer Institute has impacted their lives.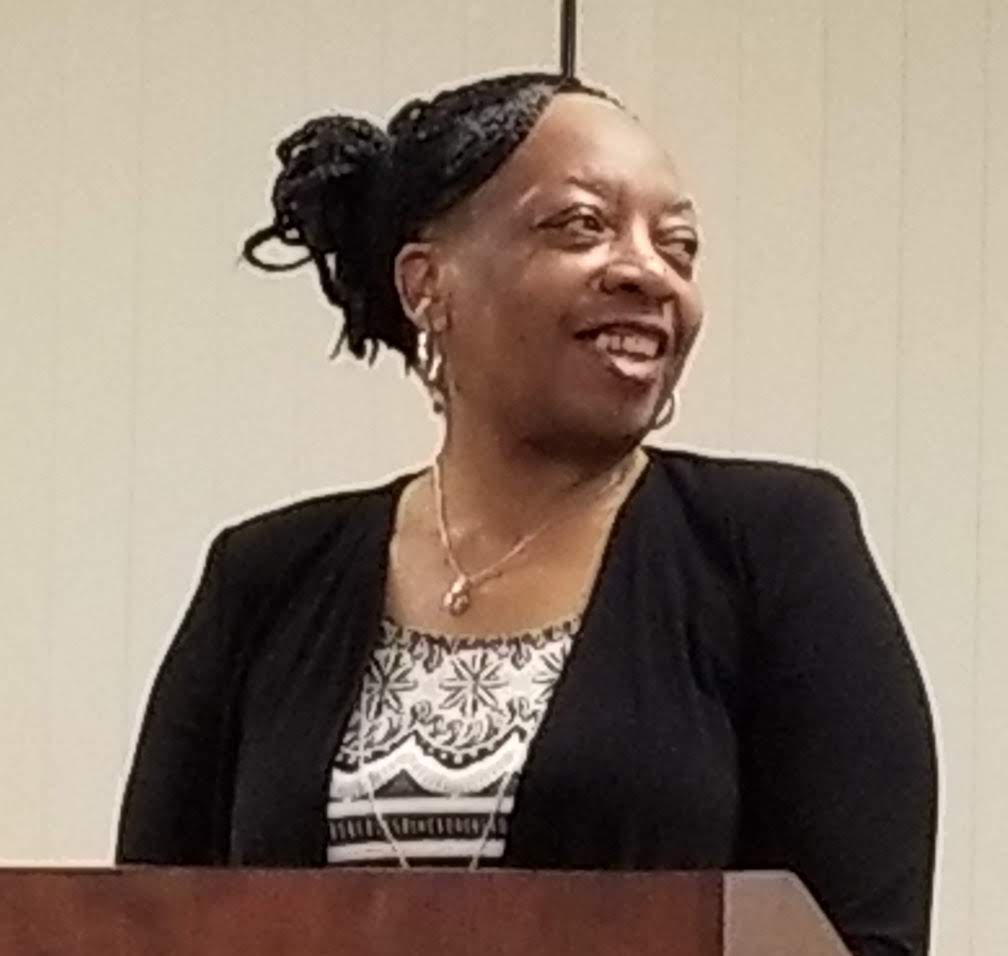 Maria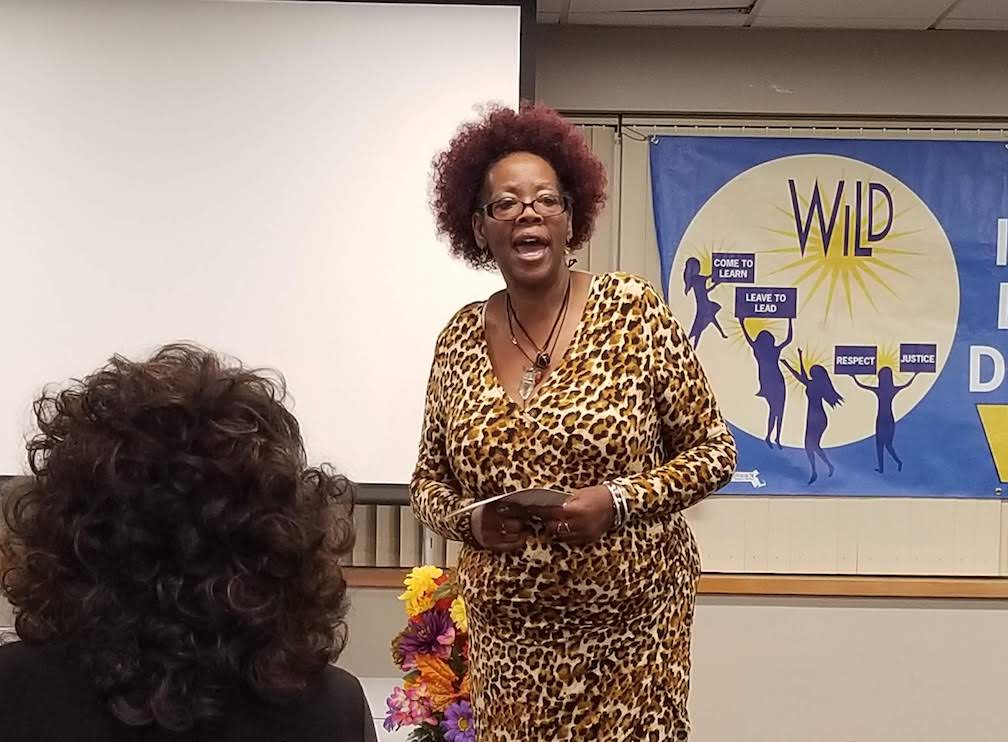 Terry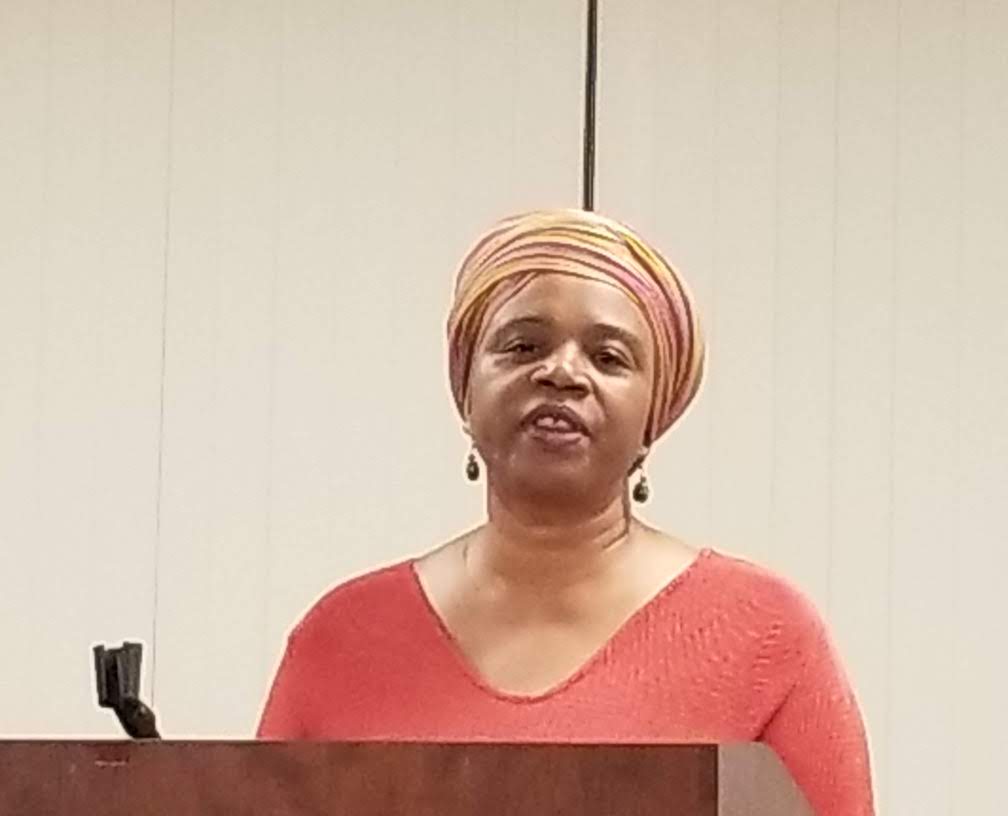 Milka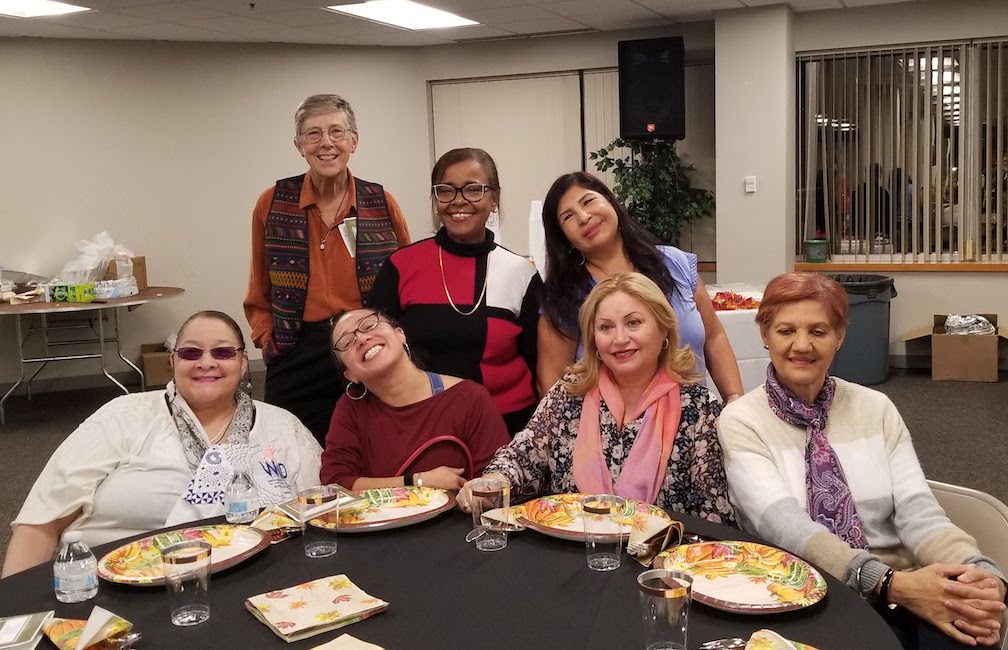 group
2019 WILD Summer Institute
held June 21, 22 and 23 at Worcester State University
Our 2019 Summer Institute was one of our most successful ever. Over 130 women attended, from close to 20 different unions and several non-profit organizations, workers centers, and community groups.
There were workshops in English, Spanish and Portuguese. Excellent trilingual interpretation was provided by Mass Translations.
See more on the Summer Institute 2019 page
Here are a few photos: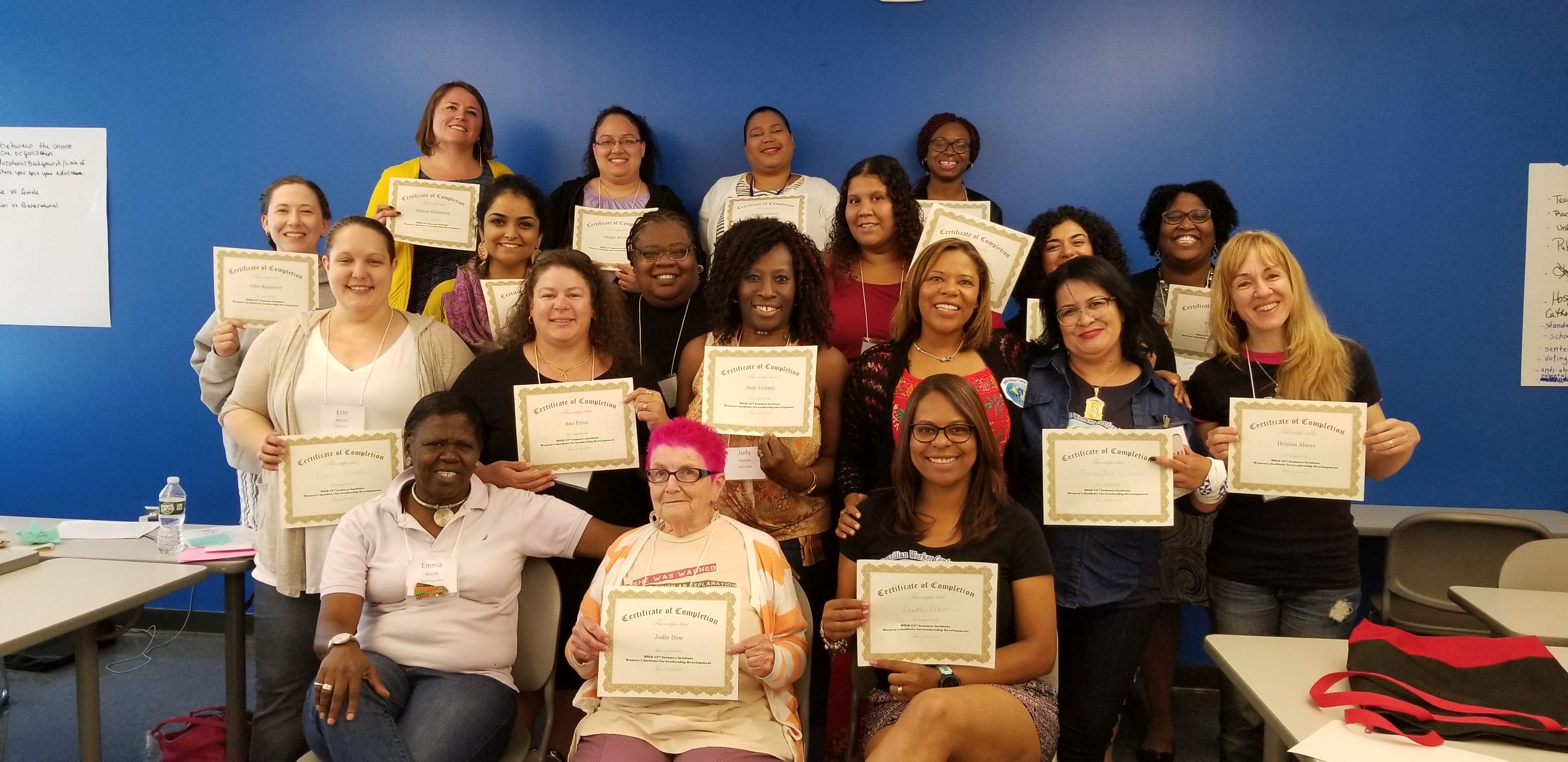 Leadership class
Leadership class taught by Erin and Prachi
Anneta and Fatmata's Leadership class
Leadership class taught by Anneta and Fatmata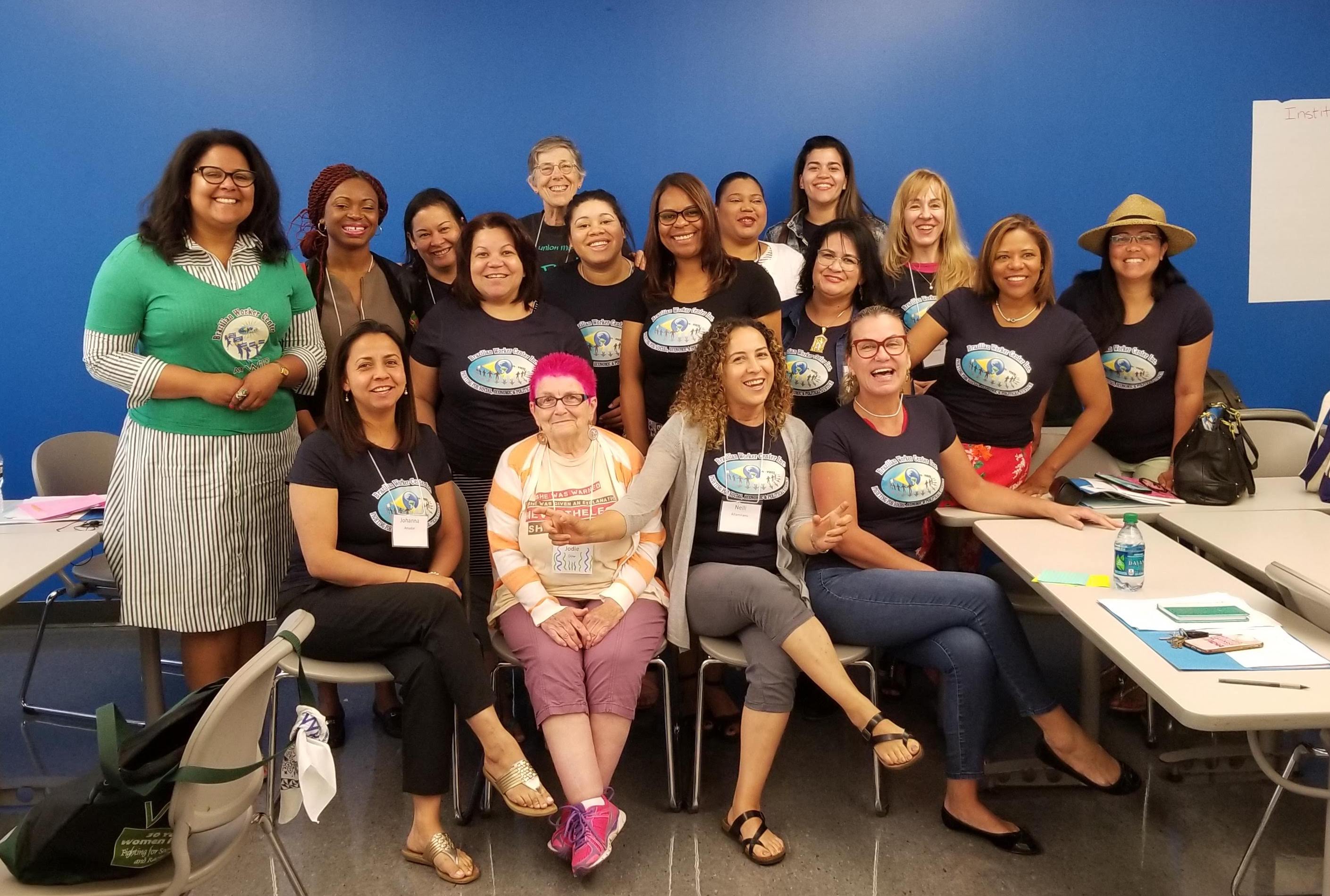 Trafficking class
Workshop on Human Trafficking taught by Nat and Tess
You can see more photos from the Institute on the Summer Institute 2019 page and on our Facebook page