Special:
Be a WILD fashionista!
Get a new WILD facemask and support WILD while you protect yourself. Whether you are at a union rally or doing your shopping, you will look your best with this great new fashion accessory! And it is union-made.

WILD facemask
The facemask is free with a donation of $25 or more to WILD. Offer good until supplies run out.
Read WILD's statement on the ongoing epidemic of racist violence on our News page.
---
UPCOMING EVENTS
WILD Events
Volunteer Meetings: Would you like to volunteer for one of WILD's Committees? To help plan next year's Summer Institute? To help with fundraising? There are many opportunities to get involved with WILD. Please contact the office at 617-328-1696 or by email at info@wildlabor.org to find out about the next Volunteers Meeting.
Other Events
RECENT EVENTS
WILD held out first ever online Summer Institute on June 27. The theme was "Women taking charge during the pandemic: We will survive!" , and workshop topics focused on issues that women are facing because of the COVID epidemic. It was a great success. Read more about it on the Summer Institute 2020 page.
See U.S. Rep. Ayanna Pressley's opening keynote speech on our Facebook page
PAST EVENTS
The
Mass Cooalition of Domestic Workers (MCDW)
of which WILD is a member, hosted a Live Show, "Awakening the Power of Domestic Workers" on December 16.
WILD "Thank you" Meet and Greet: October 29, 5:30-8:30 at the WILD office. Women and a few men from the WILD community came together on the evening of October 29 and shared a delicious meal, and speeches. Several WILD participants gave moving testimony about the way the Summer Institute has impacted their lives.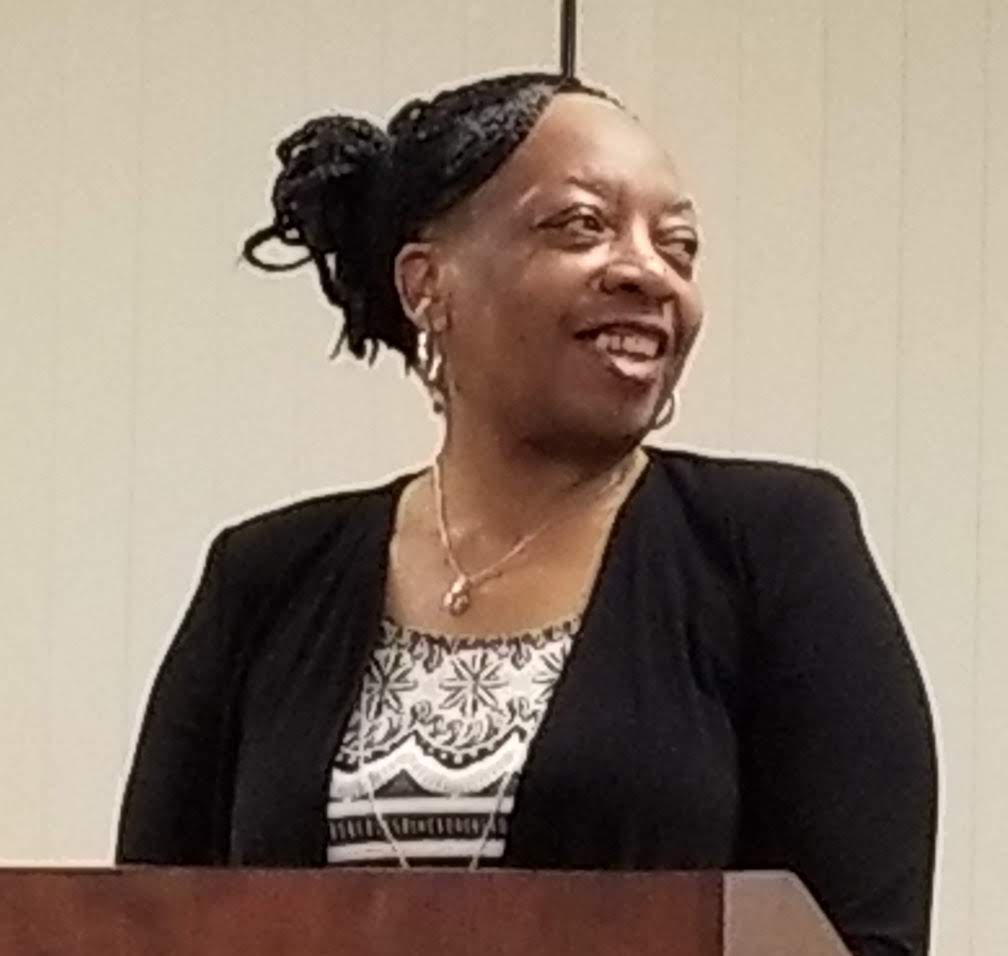 Maria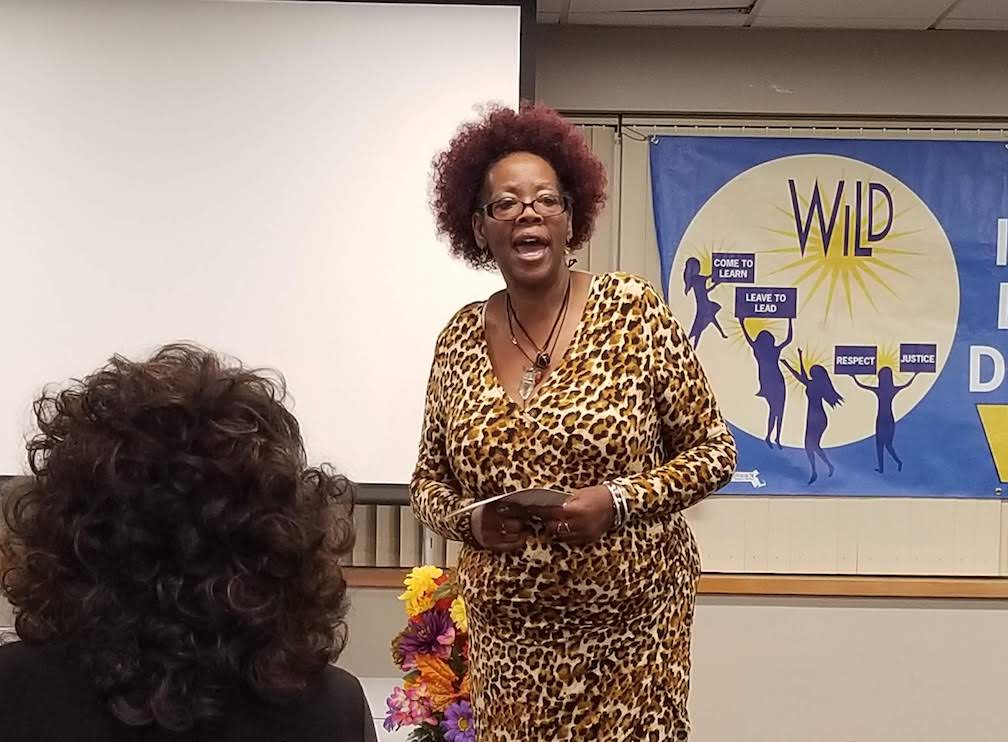 Terry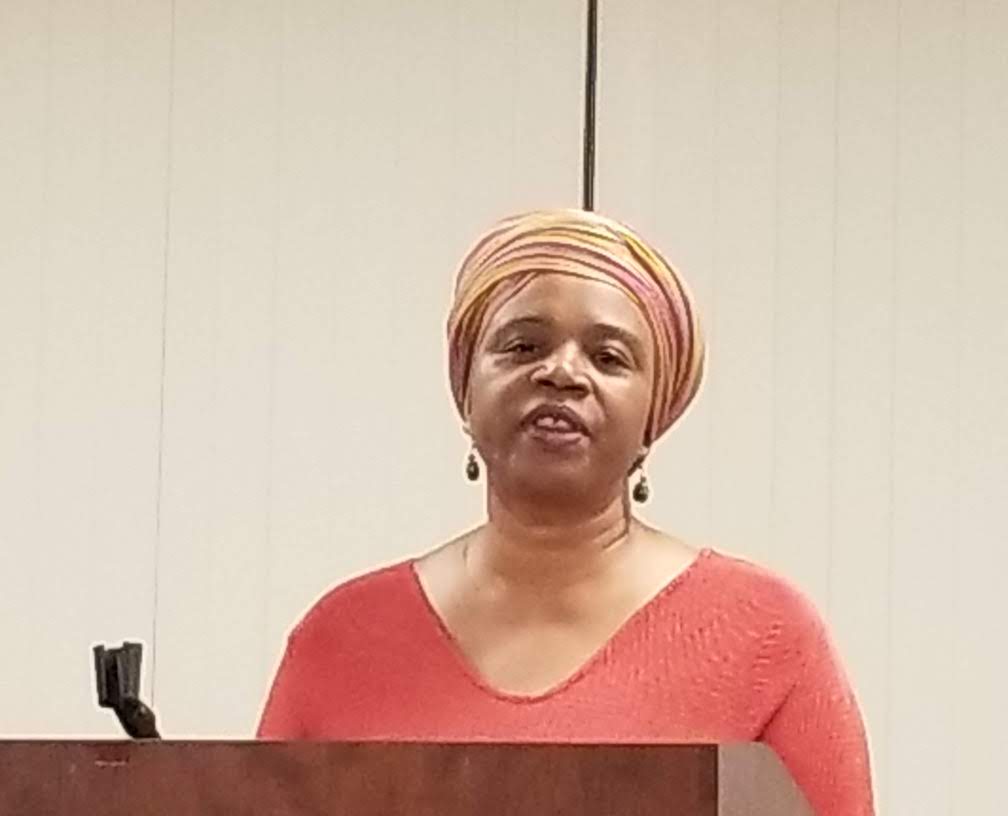 Milka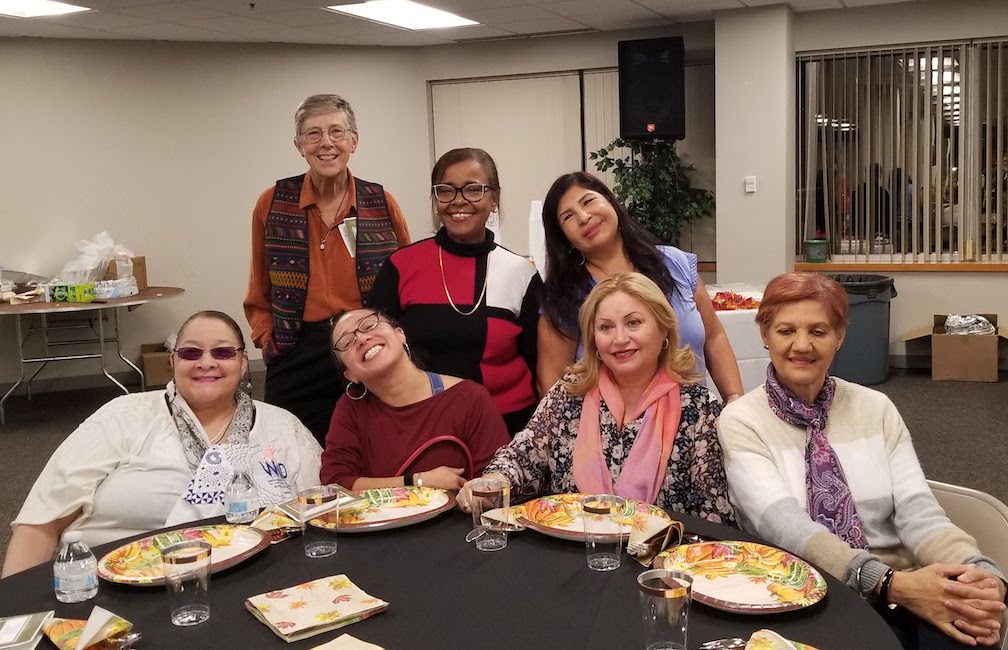 group
2019 WILD Summer Institute
held June 21, 22 and 23 at Worcester State University
Our 2019 Summer Institute was one of our most successful ever. Over 130 women attended, from close to 20 different unions and several non-profit organizations, workers centers, and community groups.
There were workshops in English, Spanish and Portuguese. Excellent trilingual interpretation was provided by Mass Translations.
See more on the Summer Institute 2019 page
Here are a few photos: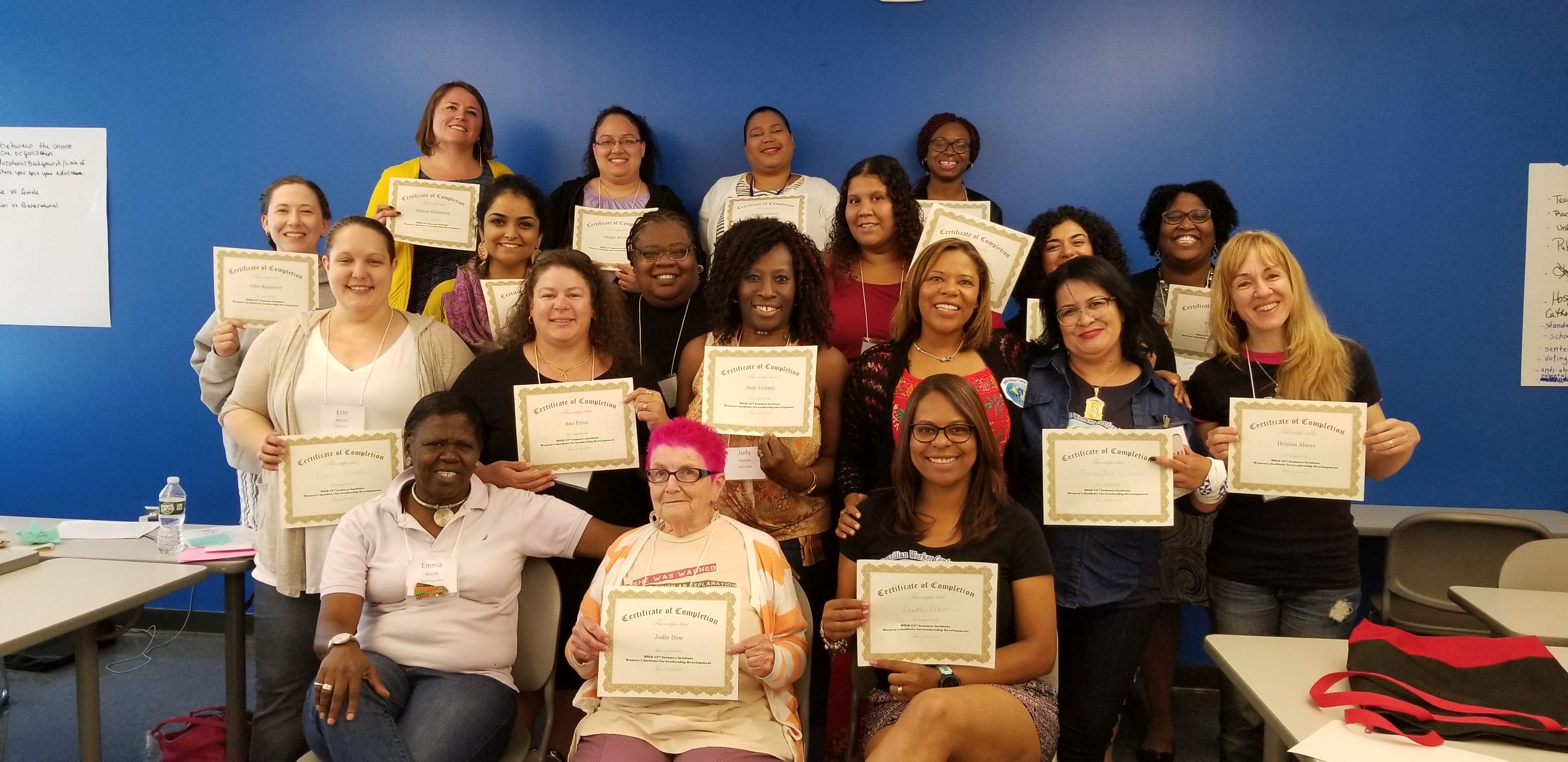 Leadership class
Leadership class taught by Erin and Prachi
Anneta and Fatmata's Leadership class
Leadership class taught by Anneta and Fatmata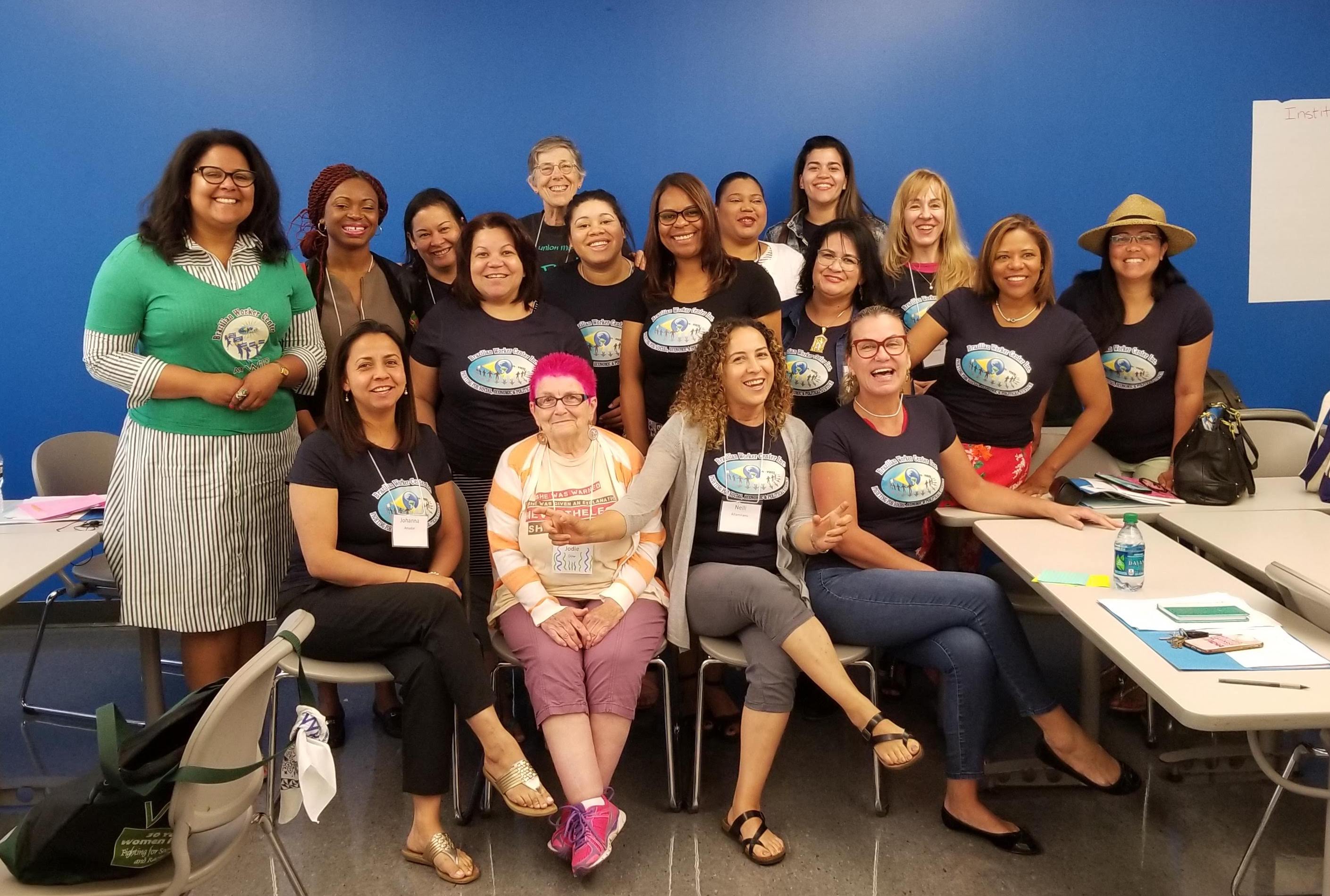 Trafficking class
Workshop on Human Trafficking taught by Nat and Tess
You can see more photos from the Institute on the Summer Institute 2019 page and on our Facebook page